Downtown Music at Grace
Due to the coronavirus (COVID-19) pandemic Downtown Music is canceling all concerts for the month of April, including The Weekend Discovery Concert on Sunday, April 26.
Concerts are currently scheduled to resume on Wednesday, May 6.
While we believe the decision to cancel is the correct one to safeguard our community and everyone involved in the performance from any potential exposure, we understand that it is also disappointing. We thank all of our supporters for their patience and understanding as we look forward to performing for you soon.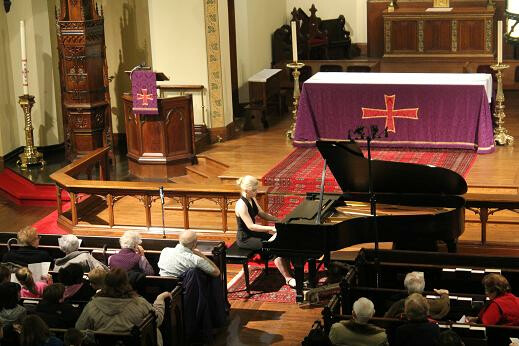 DownTown Music at Grace is a concert series in residence at Grace Church
Downtown Music has served as a much celebrated oasis of art and culture in the heart of White Plains since 1988. Click here to view a complete schedule of this season's concerts.
To learn more visit www.DTMusic.org