Music
Music at Grace Church

The Grace Church Choir

Our adult choir of volunteers and professional voices sings at the 10:00 service every Sunday from September through June. Special offerings dot our summer schedule. Singers with sight reading ability and previous experience are welcome to sing with the choir which rehearses from 11:45 a.m. until 1:15 p.m. each Sunday.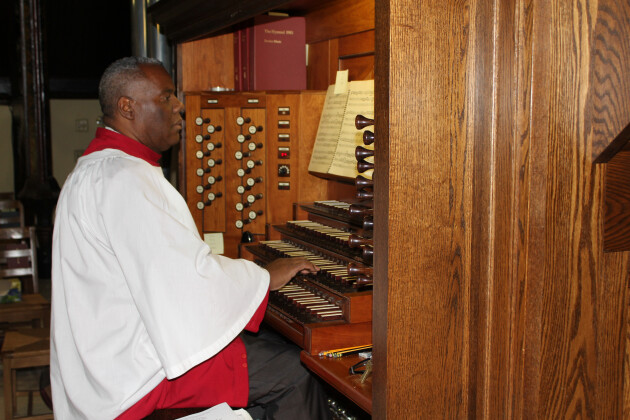 The Saint Nicholas Choir

Accredited by the Royal School of Church Music, this choir of 7 to 13 year-old boys and girls sings twice each month and at special services throughout the year. Rehearsals are now on Sundays, after the 10:00 am service until 11:45 am.
The Intergenerational Choir

This choir welcomes singers of all ages, and sings monthly at our 10:00 liturgy. No previous experience is necessary, and all are welcome to sing with this exciting group which rehearses on occasional Sunday mornings throughout the year.


Downtown Music at Grace

A concert series in residence at Grace Church, Downtown Music has served as a much celebrated oasis of art and culture in the heart of White Plains since 1988. Click here to view a complete schedule of this season's concerts.
Visit us at http://www.dtmusic.org/


Friends of Grace Church Music

The Friends of Grace Church Music provide opportunities for all parishioners to actively celebrate and support the rich and varied liturgical music of the parish. Efforts include education, communication and providing occasional fund raising to ensure the preservation of a comprehensive music program which reflects the diversity of Grace Church. All parishioners are encouraged to participate in this dynamic organization which hosts special events throughout the year.